Previous Chapter ∩ Table of Content ∩ Next Chapter
I am not exactly good at R-18 scenes so do forgive me :v
第45章 逆袭离宫
Chapter 45: Leaving the Palace
凌萧宛如被人从头倒了一桶冷水,浇得全身发凉。
It was like someone had dumped a whole bucket of cold water on Ling Xiao, chilling him completely.
他一直隐瞒的秘密暴露在了皇帝的眼前!
The secret he was always hiding was exposed in front of the Emperor!
皇帝自凌萧袒露以来,就一直盯着凌萧身下那物,直盯得凌萧倍感羞耻。
Ever since the lower thing of Ling Xiao was exposed to the Emperor, he stared at it. He stared at it so much Ling Xiao felt even more shamed.
但羞耻下,是身体控制不住的灼热、兴奋,那物在皇帝的视jian下,竟兀自弹跳了几下,可耻的又胀大了几分,酥麻的感觉从那物传至全身,令凌萧急促的喘息。
But beyond his shame, was an uncontrollable heat and excitement in his body. That thing under the Emperor's gaze even bounced a little, shamefully hardening even more. The pleasure and weakness pass through his body and made Ling Xiao gasp for breath.
皇帝微微挑眉,凌萧羞得满脸通红,药物控制的身体敏感非常,在这个当下,竟然也兴奋起来。
The Emperor slightly raised an eyebrow. Ling Xiao was so ashamed his face was very red, but the drug's control of his body's sensitivity was really high, and even by that, he became more excited.
凌萧难堪非常,本能的想要躲过皇帝的视线,便转开了身子,用后背对着皇帝,双腿也不由自主的缩了起来。
Extremely embarrassed, Ling Xiao instinctively wanted to hide from the Emperor's line of sight and turned his body, facing his back toward him while his legs pulled together.
皇帝见状,伸手拉过凌萧,将他翻身压下,用膝盖顶开凌萧缩起的双腿,身子挤进了凌萧的双腿之间,双手撑在了凌萧的两边,低头目光阴森得盯着凌萧。
The Emperor pulled Ling Xiao when he saw that, turning him over and using his knee to open Ling Xiao's legs before maneuvering himself between the legs. His hands were propped on the sides of Ling Xiao's head, he lowered his head, his eerie gaze staring at Ling Xiao.
凌萧被这眼神震慑得一惊,心中颓然发寒。
Ling Xiao was intimidated by those eyes and coldness creeped from his heart.
但身体却在皇帝的动作下,本能的颤抖渴求,凌萧无声的呻吟,迷离了目光。
But his body, under the Emperor's action shuddered and craved for it. Ling Xiao silently moaned, his gaze blurring.
喘息中,凌萧皱眉抵抗着这销魂蚀骨的滋味,咬牙发狠的咬破了自己舌尖,血腥与刺痛让他暂时清醒、冷静。
As he panted, Ling Xiao frowned and resisted this bone-deep feeling of ecstasy, he bit down on his tongue, the taste of blood and the stab of pain temporary cleared his head, calming him.
皇帝已经知晓了他的一切,但面色却如此的难看……
The Emperor already knows everything about him now, but his face was so unsightly…
难道,皇帝只是知晓他在宫里所做的一切,并不知道自己的这个秘密吗?
Could it be that the Emperor only knows all he has done in the palace and not this secret of his?
意识到这点,凌萧脸色一白,心冷了个透彻,皇帝不会容许任何一个欺瞒他的存在。
Once he became aware of that, Ling Xiao's face went pale and his heart was thoroughly chilled. The Emperor will not allow any existence that lies to him.
先前他所做的那些,皇帝心中已经有数,还可能放自己一马。
Those things that he have done before, the Emperor already had an idea of them and might have let him go.
不然,皇帝不会在自己逃宫被识破的当下,还愿意给他一个机会,说只要自己坦白。
Otherwise, the Emperor would not have given him another chance when his idea of escaping the palace was seen through, telling him to be honest with him.
但是,如今自己秘密这事已经出乎皇帝的预料之外了,对于身处高位的皇帝来说,这是对他皇权的挑战,是真正意义上的欺君!
However, this secret of his was already outside the Emperor's expectations, to his high position as the Emperor, this is a challenge toward his imperial might, it is a lie to the ruler that has genuine significance!
凌萧已经可以想象得到等待自己的结局了……
Ling Xiao can already imagine the ending that awaited him…
那绝对不会是他想要的。
It would definitely not be an ending he wanted.
凌萧身子一软,只觉眼前一花,差点就要昏厥了过去。
Ling Xiao's body went soft and the scene before his eyes blurred, he almost fainted.
皇帝沉默了半响,慢慢的凑进了凌萧。
The Emperor stayed silent for a long time before slowly approaching Ling Xiao.
重瞳沉黑的宛如漆黑的浓墨,里面暗含的暴虐随着皇帝的凑近,一点点的呈现在凌萧的眼前,凌萧全身抖的不能自己。
His double-pupil was dark like ink, a hint of brutalness within them as he approached bit by bit before Ling Xiao's eyes and his whole body trembled.
"皇……皇上……"他轻唤,祈求能唤回皇帝的一些留念。
"Your… Your Majesty…" He softly called, praying that he could call back some of his fondness within the Emperor.
但很显然,他是失败的,皇帝的目光只是越加的冰冷。
But it was very clear that he failed, because the Emperor's gaze only became colder.
凌萧颤抖着,脑子在胡乱的转,寻求此时对自己最为有利的办法。
Ling Xiao trembled, his mind in a complete mess as he tried to think of the most favorable way for himself.
他开口拖延道:"皇上,奴才可以解释的。"
He opened his mouth to delay things: "Your Majesty, this servant can explain."
皇帝闻言,微微一顿,面色不定的望着凌萧,凌萧连忙说道:"奴才进宫没有净身,自知已犯下滔天大罪,为了保命才不得已对皇上您几次三番的欺瞒……"
The Emperor heard and slightly paused, his face was undetermined as he watched Ling Xiao. Ling Xiao hurried said: "This servant did not undergo purification when this one entered and knew that it was a grave crime. In order to keep this one's life, this one had no choice but to lie to you a few times…"
这般说着,凌萧脑子里已经想了多种脱身的方案,却没有一条是凌萧觉得行得通的,他焦急的冷汗袭袭,身子也不由的往后挪了一分。
While he was saying that, Ling Xiao's mind was already working to think of a way to get away. But there wasn't a single one that he thought was practicable. Cold sweat formed within his anxiety and his body shifted back a little.
因为药性而敏感的身体,磨蹭着被褥泛起的酥麻及灼热,与被皇帝吓出来的全身冰凉让凌萧有种身在火与冰之间的错觉。
Because of his body that was over-sensitive due to the drug, he felt a burning heat and weakness when he lightly rubbed the bedding. With the cold sweat that was frighten out of him by the Emperor, it gave Ling Xiao the illusion of being between fire and ice.
他的面色红了白白了红,汗水从额头冒出,顺着太阳穴划下,滴在枕边,晕染出了一片水渍。
His face went red and white, sweat appeared from his forehead and flowed down his temple, dropping onto the pillow beside him and creating a small damp spot.
皇帝却始终目光悠悠、面无表情,平静非常。
From start to finish, the Emperor's gaze stayed on him, his face expressionless and serene.
皇帝越是这样平静,凌萧就越感到害怕,他不知道皇帝究竟是怎么想的,又究竟会怎么做!
The more serene he was, the more afraid Ling Xiao felt. He did not know what the Emperor was thinking about nor what he would do.
此刻,凌萧在心里暗暗问自己,生命与节操相比,哪一个更为重要?
Right now, Ling Xiao secretly asked himself in his mind. Life and integrity, which was more important?
最后,凌萧心里得出了答案,他咬了咬牙,视死如归一般,主动上前,凑近了皇帝。
In the end, Ling Xiao made a decision and he clenched his teeth, as if he wasn't afraid of death, he took the initiative to approach the Emperor.
壮着胆子捧住了皇帝的脸颊,真诚的对视皇帝那双冰冷暴虐的眸子颤道:"皇上,奴才千错万错,不奢求您的饶恕,但奴才对您的心思,从来都是真的……"
He mustered up his courage to cup the Emperor's face, sincerely looking into his ice-cold brutal eyes and trembling said: "Your Majesty, this servant has made many mistakes and cannot ask for your forgiveness, but the feelings this one has toward you, has always been real…"
说着,凌萧仰着头主动对着皇帝薄唇印上上去,缠绵的厮磨。
With those words, Ling Xiao tilted his head and kissed the Emperor's thin lips, and rubbed against him.
凌萧本就中了助兴药物,每一寸肌肤都敏感非常,这一贴上去,刚降下去的温度猛然回升,两颊又染上了的绯红,眼睛湿润,渐渐迷离了眼神。
Ling Xiao was already under the influence of the drug, and every inch of his was extremely sensitive. With those moves of his, his temperature that just went down shot back up. His cheeks were lit with crimson, his eyes damp, gradually blurring his eyes.
皇帝感受小太监着唇瓣的柔软,眼睛望着小太监迷乱的表情,沉黑的重瞳更是黑不见底。
The Emperor felt the little eunuch's soft lips and saw his chaotic expression, the deep black of his eyes were darkening without end.
他猛然伸手抓住了凌萧的头发,用力一扯,将小太监扯离了自己。
He suddenly reached up and pulled Ling Xiao's hair, and with one forceful pull, pull him off of himself.
凌萧一声呼痛,疼痛中又带着一丝爽利,他难耐的微张开了嘴,急促的喘息,目光糜靡而魅惑。
Ling Xiao called out in pain, but within the pain was also pleasure. He effortly opened his mouth, urgently gasping for breath, his gaze becoming more and more enticing.
皇帝眉宇间渐渐浮现出丝丝隐忍,不一会儿,他泄愤一般覆上了凌萧的唇,肆虐一般亲允着,舌头顺着凌萧张合的缝隙,钻入凌萧的嘴中,汲取着凌萧嘴中的芳香,宛如那是瑶池仙露。
Some suffering gradually appeared on the Emperor's forehead, and soon, as if he was venting his anger, he covered Ling Xiao's lips with his own, giving a devastating kiss as his tongue went through the small crack between Ling Xiao's mouth and bore in, taking in his sweetness like it was the immortal nectar of Jade Lake.
"嗯……嗯……哼……"
"Ahhh… ahhhh…. Hnnn…"
凌萧舒服的轻哼,就好像一只撒娇的小猫,黏在皇帝的怀里,被皇帝逗弄着,回应出一声声勾人心肺的吟咏。
Ling Xiao softly moaned from the pleasure, acting like a spoiled kitten as he stuck to the Emperor's chest and was teased. The sounds that came out of him as the response were extremely seductive.
"嗯…"被凌萧如此挑拨着,皇帝隐忍皱眉,也轻微的发出一声闷哼,随即皇帝微微一震,黑着脸盯着凌萧,咬牙抓过凌萧的手压在身下,粗鲁的吻一路往下。
"Hnnn…" being incited by Ling Xiao like this, the Emperor patiently endured and frowned, but he also slightly moaned a sound. Immediately after, the Emperor shook and his dark face watched Ling Xiao, clenching his teeth he grabbed Ling Xiao's hand and pressed down, dropping roughly kisses the whole way down.
"嗯啊……"凌萧高亢的吟哦,身体出于本能极度的兴奋,声音就止不住的往外泄。
"Ahhhhhhhh…." Ling Xiao moaned loudly, because of the excitement from his body, his voice continued to leak out.
那一晚,凌萧也不知道是什么时候身后失守的,他只知道,他被翻转了过来,背后零零散散的落下了许多湿润的吻,渐而身后一疼,那不可启齿的位置便传来一阵阵酥麻,弄得自己浑身一颤,也让自己感受到了一种前所未有的舒爽,之后,他就意识不清了……
That night, Ling Xiao did not know when his behind was taken, he only knew that he had been flipped over and many warm kisses were scattered on his back. Then his behind gradually hurted and in that unspeakable place, a burst of pain and weakness passed through that made him shudder all over. It also made him feel an unprecedented pleasure, and after that, he was no longer clear anymore…
再醒过来的时候,身上要命的疼,可是那不可描述的部分仍是传来一阵阵的酸爽酥麻,他艰难的转身去看,却发现是皇帝仍在……
When he woke up again, his body was in an unbearable pain, but in that place was still some soreness and pleasure that made him weak. He difficulty turned to look, only to see the Emperor was…
他受不住的求饶,但皇帝神色不定,却是完全忽视了他的声音。
He couldn't take it anymore and begged for forgiveness, but the Emperor's expression was blank and completely ignored his voice.
而外面天色竟已经泛白,皇帝与他竟是一夜缠绵……
The color of the sky outside was already clearing up, the Emperor and him had actually been together for one night…
凌萧心中始终惦记着与傅禹君的交易,天亮之时,傅禹君会在皇宫外等他,可他如今还怎么离宫……
Ling Xiao was thinking about his agreement with Fu Yujun all along. When dawn came, Fu Yujun would be waiting for him outside the imperial palace, but how would he even leave the palace now…
抱着这样想法,凌萧咬唇,身体又是疼痛难忍又是酥爽舒服,这般折腾下,他的眼前又开始迷糊,而不知是他太希冀出宫,还是被折腾的出现了幻觉,他的面前,竟渐渐浮现出一个人影。
Holding those kinds of thoughts, Ling Xiao bit his lips. His body was in an unbearable pain and also in such pleasure, being tormented around so much the scene before his eyes started to blur again. He didn't know if it was because he was wishing to leave the palace too much, or if it was an illusion from being tormented too much, but before him, a figure gradually appeared.
一身异国白衣,头裹白色布巾,身上坠着金片,双手环胸,竟是一脸似笑非笑的傅禹君……
A body clad in white foreign clothing, a head wrapped in white cloth, thin gold pieces hanging on his body and his hands held across his chest. It was unexpected that person who is always smiling yet not smiling, Fu Yujun…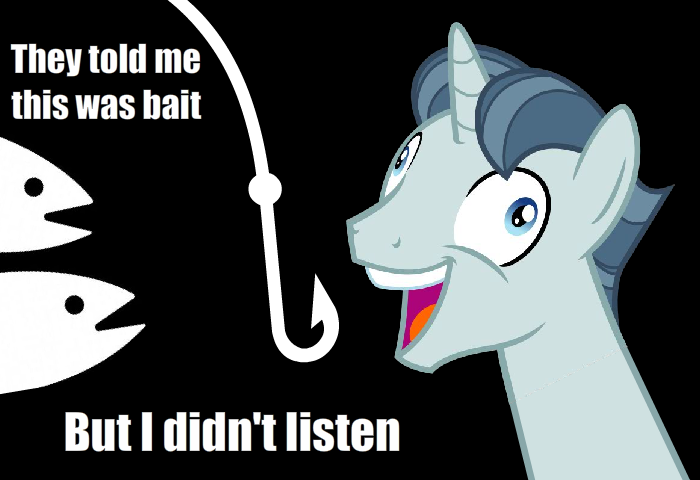 So, I won't be updating the next two days~ Because I will be home without wifi! dun dun dun dun, I already used up all my data on hotspot and incurred $15 overcharge (damn it's expensive) and I am not adding any more extra charges to that lol.
I had to use these pictures, they are so fitting.